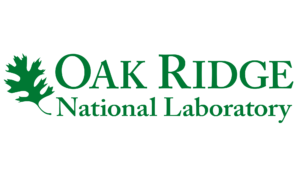 NellOne Therapeutics of Knoxville, Tenn., has licensed a drug delivery system from the Department of Energy's Oak Ridge National Laboratory that is designed to transport therapeutics directly to cells infected by SARS-CoV-2, the virus causing COVID-19.
The technology exploits the coronavirus' spike protein – the part of the virus that allows it to bind to certain human cells. Similar to an address on a package, the spike protein dictates where coronaviruses end up in the human body. Viruses can only be delivered to the correct address, which, for COVID-19, means a specific protein receptor found on lung, heart, kidney and brain cells.
The ORNL intellectual property outlines a way to embed the SARS-CoV-2 spike protein into nanoparticles such as liposomes, allowing them to carry drugs only to infected cells. Through the spike protein mechanism, nanoparticles can then bind to the cell's protein receptor and pass their contents through the cell membrane, inhibiting viral replication.
"What makes this really unique is that we're using the virus against itself," said Chris Ellis, a computational microbiologist in ORNL's Biosciences Division and inventor of the technology. "We're still in the very early stages of investigating this concept, and it requires much more investigation. Yet, the principle behind it is that you deliver your drug on target instead of flooding the entire human body, which then eliminates or minimizes any drug toxicity and enhances efficacy."
NellOne Therapeutics, an early stage biopharmaceutical company, has licensed ORNL's technology to investigate whether the concept-phase drug delivery system can be achieved in practice to deliver the company's namesake NELL1 protein to coronavirus-damaged cells.
The licensing marks a step forward in the long relationship between ORNL and NellOne, which began in 2008 with the spin out of ORNL's NELL1 technology under a worldwide exclusive license to the company.
"We are pleased to strengthen our lasting partnership with NellOne Therapeutics through this license," said Moe Khaleel, ORNL's deputy for projects. "We are hopeful that the combination of these two innovations, both initially developed at ORNL, will open a pathway for remediating cellular damage caused by COVID-19."
Originally discovered at ORNL by NellOne Co-Founder and Chief Scientific Officer Cymbeline (Bem) Culiat, NELL1 is a matricellular signaling protein expressed in a variety of human tissues.
It has been shown to control inflammation, recruit mesenchymal stem cells to form new tissues, assist in blood vessel formation, replace damage and restore tissue.
"The potential of the ORNL delivery method to target NELL1 in affected areas, such as the cardiovascular and respiratory systems, could deliver rapid and effective relief to infected individuals," NellOne CEO Bill Malkes said. "In tackling both the acute and prolonged tissue injury effects of the coronavirus, a NELL1-based therapeutic can potentially improve patient quality-of-life and reduce the economic burden that COVID-19 has placed on patients and the U.S. healthcare system."
This license agreement is the also the first to come from ORNL's COVID-19 Rapid Access Licensing Program, which makes a portfolio of ORNL technologies that may be useful against the COVID-19 pandemic available for nonexclusive licensing at no cost for one year.
"NellOne doggedly pursues inspired, disruptive solutions to improve the human condition, and ORNL has always been a wonderful and collaborative partner," Malkes said. "ORNL is stepping up to move the needle forward with its rapid licensing program, which opened a communication line that moved us from discussion to collaboration in no time flat."
Though it was initially developed to address COVID-19, the intellectual property for the ORNL drug delivery system also covers applications for treating diseases caused by HIV, Hepatitis B and C, and a number of RNA viruses, opening new doors to future medical research.
The concept for this research was developed by Ellis at ORNL using internal resources.
UT-Battelle manages ORNL for the Department of Energy's Office of Science, the single largest supporter of basic research in the physical sciences in the United States. The Office of Science is working to address some of the most pressing challenges of our time. For more information, please visit energy.gov/science. – Abby Bower