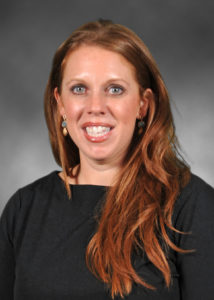 [Knoxville, TN] November 2023: NellOne Therapeutics, Inc. (NellOne), an innovative biopharmaceutical company specializing in groundbreaking regenerative medicine, is pleased to announce that Marketing Director Christie Knapper has been appointed to the Board of Directors for the local non-profit, Two Bikes.
"Two Bikes mission to serve the youth of our community is intertwined with the collaborative spirit and philanthropic heart of NellOne, bolstered by our initiative, GIVESMART," remarks Bill Malkes, CEO of NellOne. "It's inspiring to witness our leadership ripple into the broader community through active board participation. Christie's proficiency in fundraising and grassroots movements is poised to make a substantial impact on this vibrant organization's growth. Her immense dedication to service, her exceptional organizational skills, and her boundless energy are key assets that will drive our efforts forward."
Two Bikes aims to build opportunity, sustainability, and community through bicycles. Through their Bike School and Pedal It Forward programs, the organization expands access to Knoxville by giving away donated bikes for free.
"Immediately after being introduced to Two Bikes by Bill (Malkes), I knew I wanted to be involved," says Knapper. "The Bike School is what really drew me in. This workforce development initiative offers an incredible opportunity for local youth to learn customer service skills, develop retail marketing experience, inventory management, and basic bicycle mechanics."
"One of Christie's first actions as a new board member was to set up a bike drive to help us fulfill inventory needs to deliver 150 bikes for the holidays through our Pedal It Forward program," says Two Bikes Executive Director Sophia Etienne. Bike School interns are trained to rebuild donated bikes and either up purposed them back to the community or offer them on sales floor as affordable means of transportation.
The Bike Drive will be held on Monday, November 20th, from 4:30 to 6:40 pm at the Monticello Pool (4 Seasons Lane) in the Village Green subdivision in Farragut. In addition, Knapper has arranged for Hot Dog Hut to be present during the drive and donate a portion of sales back to the organization. If you cannot attend and would like to coordinate the donation of a bike, please contact sophia@twobikes.org.
About NV1: At NELLONE, we specialize in the innovation of NV1, a patented form of the NELL1 protein designed to transform the therapeutic landscape across various medical applications. NV1 exhibits a unique, context-specific mechanism of action that is still being unraveled. It works within the body's extracellular matrix to recalibrate critical biological processes, ensuring the restoration and maintenance of healthy tissue functions.
The protein's profound impact is evident as it modulates immune responses, alleviates hypoxia, and promotes new blood vessel formation, fostering an environment conducive to tissue repair and regeneration. NV1 has shown promising results in inflammatory respiratory diseases, demonstrating its ability to diminish inflammation and improve survival in rigorous pre-clinical studies.
Further research has revealed NV1's potential in diabetic wound care, cardiac tissue repair, and the maintenance of precursor cells for advanced diagnostic and therapeutic uses, marking it as a versatile agent in medical science's quest to heal and restore the human body.
Visit https://nell-one.com/ to learn more.
About GIVESMART:  United by a vision (https://nell-one.com/givesmart/why-givesmart/) to effect positive change for those in need within our community through active engagement, grace, kindness, and respect, we strive to encourage other organizations to embrace a servant leadership role in society. The compelling ethical integrity of NellOne's founders and backers captivated Malkes and the GIVESMART team, drawing them to NellOne's mission. Here, we aim to showcase that companies guided by servant leadership principles can achieve success and drive transformation, impacting the world both socially and commercially.