[Knoxville, TN] May 2023: NellOne Therapeutics, Inc. (NellOne), a virtually integrated biopharmaceutical company commercializing a proprietary recombinant protein for treating inflammatory respiratory diseases, is pleased to announce that Dana Angeles will serve as an intern over the summer of 2023.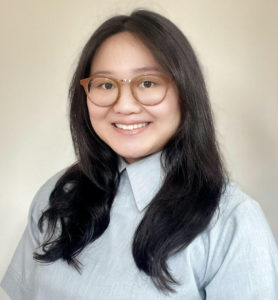 Angeles brings strong research and writing abilities in both the sciences and humanities. Her undergraduate studies have provided her with knowledge in biology, population dynamics, statistics, environmental studies, and genetics. Previously she completed an internship at a wildlife rehabilitation and education center where she gained skills in zookeeping, animal medical care, and educating the public on conservation. Most recently she worked as an assistant at a veterinary clinic discussing pet health with clients and educating them on treatments, vaccines, and diseases while gaining valuable experience and insight under the leadership of hospital veterinarians.
"Having grown up in a family of physicians," says Angeles, "I know how frustrating it can be for them to encounter barriers in getting patients to return to full functionality. I am excited to work with this novel protein and all the possible applications for healing."
Dana has been accepted to a Master of Public Health program at San Diego State University which she will begin in the Fall following her internship at NellOne. Her hobbies include hiking, skiing, and baking.
About NV1: NV1 is being commercialized by NellOne for unmet inflammatory lung health market needs and licensing partnerships. NV1 is a patented variant of neural epidermal growth factor-like (NELL1) protein. NELL1 is a secreted master signaling molecule naturally expressed in bone, cartilage, brain, heart, muscle skin, gastrointestinal tract, and kidney. NELL1 promotes new tissue formation and maturation by regulating the composition of the extracellular matrix; over 15 years of basic science research have demonstrated that the endogenous properties of NELL1 can be utilized in quickening healing, balancing hyperinflammation and aggressive immune responses, and promoting regeneration in post-injury tissue damage.
NV1's potential as a regenerative drug candidate has been shown in lung, heart, diabetic wound healing, skin, and muscle atrophy applications.
Please visit https://nell-one.com/.